California Gold Nutrition Pre and Post Workout Shake Recipes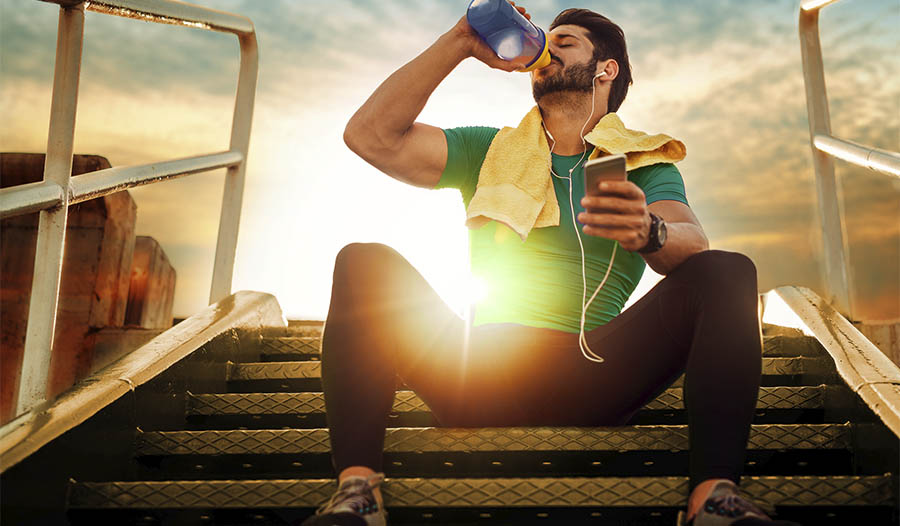 Enjoy these shakes and get a boost of protein.
Those who hit the gym regularly know how important it is to fuel the body with protein before or after a workout session. A healthy amount of protein helps to heal the micro-tears created when exercising, helping individuals to build those muscles more efficiently. A whey protein shake is one of the quickest and easiest ways to get the protein needed, especially for those busy with a job and other obligations.
Pre-Workout Shake Recipe
Try this recipe for a quick, easy boost before a workout.
Ingredients:
Instructions:
Combine soy milk and vanilla extract in a blender bottle.

Then, add powder ingredients and mix well.

Add a low-calorie liquid sweetener if desired.
Makes 2 servings.
Post Workout Shake Recipe
After a workout, give this chocolate peanut butter protein shake recipe a shot.
Ingredients:
Instructions:
Combine milk, peanut butter, and honey until well-mixed.

Add CGN Whey Protein Isolate and cocoa powder and blend.
Makes 2 servings.